Chasing Trane Tonight; Chasing Vinyl Forever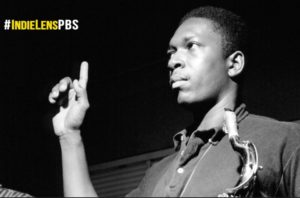 For those of you in the U.S., the documentary Chasing Trane will be on television at 10 p.m. tonight as part of the Independent Lens series on PBS. Here's a video clip they posted on the site. It's hard to believe that it was already a year ago that I had my mini breakdown as a result of the Presidential election and wrote the essay about how Chasing Trane helped me to cope. I wish I could say that my fears were unfounded but, unfortunately, they weren't. They may take away the pillars of our democracy and our society, but they can't take away our music. Or our heroes. Watch it. I will, even though I've seen it twice already.
Back to eBay. The other day I mentioned the seller Keca222 and that $4,049.99 copy of the 12-inch Kenny Dorham Afro-Cuban on Blue Note. The seller also had this one: Hank Mobley, Blue Note 1568. This was a pressing that did not have the New York 23 on one side, which, to some collectors, diminishes its value, although I've never seen a clear explanation why that is the case. But, as we know, we collectors can be a bit strange in our predilections, don't you think? Anyway, this was in VG+ condition for the record and probably EX or Ex+ for the cover. There was the dreaded phrase "feelable scratches," yet it still sold for $3,650, which is quite a hefty some for this record in that condition, New York 23 or not.
Whilst I'm on the topic, there was also this: Hank Mobley, Soul Station, Blue Note 4031. This was an original West 63rd Street pressing that looked to be in VG++ condition for the record and the cover, based on the seller's description. The final price was $1,858. As I watch these, my sense is that the prices for the original pressings just keep going up and up. For those of us who have been on eBay since the beginning, we probably missed a lot of opportunities in the early days, not realizing that eBay would create a brand new market dynamic. When I look at the Jazz Collector Price Guide, which I haven't updated in a few years, there are mint condition copies of this record at well under $1,000. Not anymore. So, it's an interesting thought: When we look back 10 years from now, will today's prices look like unimaginable bargains?