Archive for July, 2011
Jul 29, 2011 Jazz Memoirs, Jazz Vinyl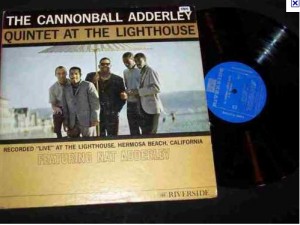 In the comments on the previous post, Erich Schultz suggests we talk about Columbia and other labels where the music is great but the records are not as collectible. In the case of Columbia there are nice records that are collectible as well: Who'd have thought that Kind of Blue, which I think is the biggest selling jazz album ever, would be a collectible, but it is, if you can find mint original pressings, or original promo copies. We've seen Kind of Blue sell for more than $1,300 in the Jazz Collector Price Guide.
Anyway, Erich's comments got me to thinking about some of my favorite records on Columbia and other labels, so I thought I'd do a quick post on these. This is all off the top of my head because my records are all over the place these days, so here are one, two or three favorites per label, just for fun. I'm sure I'll miss many favorites, but that's why we have comments on this site to make amends and amendments.
Atlantic: John Coltrane, Giant Steps (too obvious, right?). I also have a fondness for LaVern Baker Sings Bessie Smith and Charles Mingus Blues and Roots.
Argo: Art Farmer, Art
Bethlehem: Charlie Rouse and Paul Quinichette, The Chase is On; Dexter Gordon, Daddy Plays the Horn
Blue Note: We've been down this road before: I'm sticking with Art Blakey, Buhaina's Delight and Freddie Redd, Shades of Redd. Perhaps throw in Donald Byrd's A New Perspective and Horace Silver's Song for My Father or Blowin' the Blues Away in honor of my dad.
Columbia: Miles Davis, Kind of Blue and 'Round Midnight (OK, I'm still being obvious, but really, how can you go against these records). Thelonious Monk, Criss Cross
Contemporary: Sonny Rollins and the Contemporary Leaders (yes, most people prefer Way Out West; I prefer this one); Art Pepper Meets the Rhythm Section
Decca: Billie Holiday, Lover Man
Emarcy: Brown and Roach, Inc., Clifford Brown and Max Roach at Basin Street; Sarah Vaughan with Clifford Brown
Impulse: John Coltrane at Birdland (A Love Supreme would be the obvious Trane, but I prefer this one); Oliver Nelson, Blues and the Abstract Truth; Coltrane Ballads
Jazzland: Johnny Griffin and Lockjaw Davis, Lookin' at Monk
New Jazz: Eric Dolphy, Outward Bound, Jackie McLean, McLean's Scene, Kenny Dorham, Quiet Kenny
Norgran/Clef: The Tal Farlow Album (10-inch); The President Plays with the Oscar Peterson Trio; Stan Getz Plays; Bird with Strings
Pacific Jazz: Chet Baker Sings; Gerry Mulligan plays Mulligan
Prestige: Sonny Rollins, Worktime, Tenor Madness, Plus Four; Coltrane, Soultrane
Riverside: Cannonball Adderley Live at the Lighthouse; Bill Evans, Waltz for Debby
Roost: Sonny Stitt and the New Yorkers
Savoy: All of the Birds
Verve: Ella and Louis; Tal Farlow, The Swinging Guitar; Ben Webster and Art Tatum
Jul 28, 2011 Blue Note, Jazz Vinyl on eBay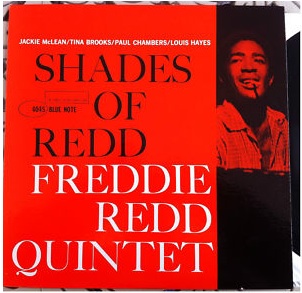 In between packed boxes, hauling records, driving back and forth between Great Neck, Manhattan and Monterey, Ma., I was actually able to take a peek at eBay and find some interesting jazz auctions that I've been watching the past few days. Here are a few:
Ah, the longing . . . how often will I watch this, one of my favorite records, before I finally take the plunge and acquire that original pressing I've desired for 20-plus years: Freddie Redd, Shades of Redd, Blue Note 4045. This was an original pressing that was listed in  M- condition. It sold for $737, quite a reasonable price, all things considered. It was an interesting auction because the seller, from South Africa, put up a bunch of nice Blue Notes all at once and he had only one feedback rating (at least it was positive). The seller makes the strong case that he is new to eBay, but not to record collecting, and he seems to be knowledgeable. With a more secure seller, this would have sold for more money, right? In the Jazz Collector Price Guide we've seen this one sell for more than $1,200. This one came from the same seller:
Tags: Freddie Redd, Kenny Drew
Jul 21, 2011 Jazz Memoirs
Sorry I've been posting so irregularly. I've been in the throes of moving for the past few weeks and it's been quite intense. I've actually been moving my records to three locations: My new apartment in the city, my new house in the country and my storage facility. Right now, the only records still in the house are those that are being sold at the estate sale, which begins tomorrow, and are being sold for $1 or $2 each. There may be some finds in there, but not too much. I had room for about 1,500 records in the city, so I went through my collection and pulled out a bunch of records that didn't fit. Some are in storage, some are in the country. Also, I boxed up all of my 78s — I have at least 1,000, maybe more — as well as my 10-inch records and put those in storage as well, until a figure out where to put them. It's been a process, to say the least. When you go through this, as many of you inevitably will, it does make you question the sanity of keeping so many records and figuring out what to do with them. I mean, it's quite nice to have all of the Arnett Cobb records on Prestige because they are Prestige and they are original and they have that '50s/'60s air about them, but when the time comes for me to listen to a tenor player, will Arnett Cobb ever again make it to my turntable?
Tags: Jazz Vinyl
Jul 12, 2011 $1000 Records, Jazz Vinyl, Jazz Vinyl on eBay, Prestige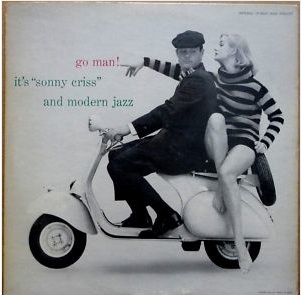 Here are some interesting jazz vinyl auctions we've been watching on eBay:
We were somewhat surprised to see this one in the $1,000 bin, considering that the market seems a bit down these days: Sonny Criss, Go Man, Imperial 9020. There were 28 bids, which is a lot. It was a very reputable seller, the record was in M- condition, and the cover was VG+. The price was $1,259.
This one was only in VG condition for the record and the cover, yet is still nearly made the $1,000 bin: Lawrence Marable, Tenorman, Jazz West 8. This one even had audible scuffs. Nevertheless, it sold for $909.99.
One of my all-time favorite records, in M- condition for the record and VG++ for the cover: John Coltrane, Soultrane, Prestige 7142. This one sold for $338.99
Tags: Imperial Records, Jazz West Records, John Coltrane, Lawrence Marable, Sonny Criss
Jul 9, 2011 Jazz Vinyl, Jazz Vinyl on eBay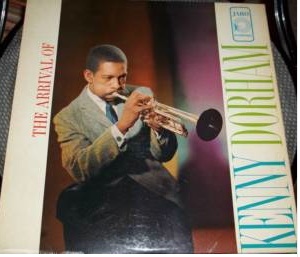 What's the collective knowledge out there about the Jaro label? I mention this because I am watching copies of the Kenny Dorham and J.R. Monterose records, which are both on eBay now, and because I listened to a reissue of the Monterose record a few weeks ago and it was terrific. Here's what we are watching, among other items: The Arrival of Kenny Dorham, Jaro 5007. This looks to be an original pressing in strong VG+ condition for the record and the vinyl. The start price is about $200 and, so far, there are no bidders. There are two copies of the Monterose I'm watching: J.R. Monterose, The Message, Jaro 5004. This looks to be an original mono pressing that is in VG++ condition for both the record and the cover. The bidding has reached about $230 with a little more than a day to go and the seller's reserve price has not yet been met. There is also this one: J.R. Monterose, The Message, Jaro 8004. This is a stereo pressing of the same record. The vinyl looks to be VG+ and the cover probably VG++. The start price is $160 and so far there is one bidder.
Tags: J. R. Monterose, Jaro Records, Kenny Dorham
Jul 8, 2011 Blue Note, Prestige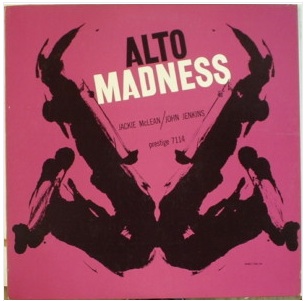 Here's some nice jazz vinyl that's been sold on eBay recently, while we've been offline and packing.
Jackie McLean and John Jenkins, Alto Madness, Prestige 7114. This was an original yellow label pressing with the New York address. It was sold by Euclid Records and was listed in M- condition for both the record and the cover. What a beauty. It sold for $812, a relatively high price for a Prestige of this vintage, but who can argue at this kind of value for a record of this quality in this condition.
Here's an interesting one: Cliff Jordan, Cliff Craft, Blue Note 1582. This was an original pressing. The seller didn't actually grade it, but gave some information about the condition, so we get to determine the grading ourselves. There was some surface noise on two tracks of this LP, one of which the seller described as "unpleasant." The highest grade it would get in our view would be VG+. The more likely grade would be VG. What do you think? The cover looked to be VG++. The price was $676, which would reflect more of a VG+ grading than a VG grading, don't you think?
This one came from a seller with only three feedbacks, so it's a little risky, right?
Tags: Cliff Jordan, Jackie McLean, John Jenkins, Johnny Griffin