Oct 23, 2010 Features, Jazz Memoirs 4 Comments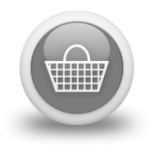 So yesterday was Day One of the WFMU Record Fair in New York City and I purchased a dealer table to sell of duplicates from my collection and other odds and ends and this was my experience.
There was a time, when I was an compulsive buyer of records – as opposed to now, when I am merely an obsessive buyer of records – when I would purchase a dealer's table at a record show just so that I could show up early and look at the other dealers' records before anyone else. I'd get there and hover while dealers of jazz records would be unpacking their wares and I could get first shot at their offerings. Don't laugh – I got some mighty nice records this way.
Now, however, I am more serene about it. I didn't get there yesterday until 3:30 and the show opened at four to early arrivals so I barely had time to even look. In fact, I convinced myself that the only reason I was looking at all was so that I could write about it here at Jazz Collector. I even made certain that I would not be buying either compulsively or obsessively or both: I only brought $100.
So at 3:30 I began roaming the floor with my $100. What struck me was that just about every table had jazz records: Some a box or two, some had many, many boxes. And it was a lot of the stuff