A Pristine Selection of Rare Jazz Vinyl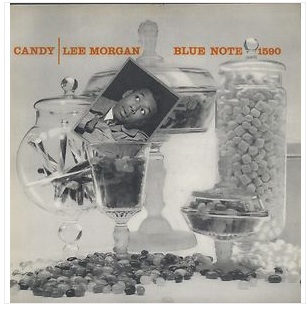 Just got an email from the Jazz Record Center that they have a new auction up this week, so let's take a look and see what's there:
This one has a start price of $2,000, and it's already gotten a bid, so we should expect quite a high price: Lee Morgan, Candy, Blue Note 1590. This is an original pressing in what is described as "near-new" condition, perhaps played once. The cover looks to be equally pristine.
Here's another we wouldn't mind putting on our own shelves: Elmo Hope, Meditations, Prestige 7010. This is an original New York yellow-label pressing, also in "near new" condition for the record and M- for the cover. The start price is $400 and there are no bidders yet, but there will be.
Bill Evans, Portrait in Jazz, Riverside 315. This is an original deep groove pressing with the small reel logos on the label, as opposed to the larger reels, which I had forgotten was a distinguishing characteristic of Riverside. Someday, perhaps in 2013, I will go through all of the vast research we have accumulated here at Jazz Collector and put together a more definitive guide to what makes an original pressing on various labels. I think the information is here on the site, it just needs to be mined. Anyway, this one is in near new condition and has a start price of $200.