A Tale of Two Lees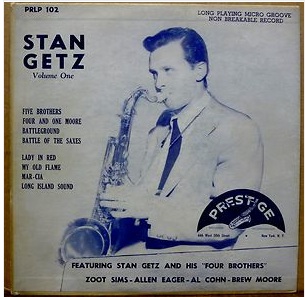 It's hard to see how anyone can bid on this listing: Lee Morgan Sextet, Blue Note 1541. This is listed as a mono pressing in near mint condition for the record. The cover is listed as VG. There is only one picture of the cover, no pictures of the labels or anything else, including the back cover. No mention of deep grooves or RVGs or Lexington Avenues or anything else. My bet is that this is a United Artists pressing from the 1980s. Still, some people are willing to take risks. There are three bids on this record and the price is close to $200. Perhaps the buyer won't mind getting a United Artists pressing? Oh, yes, and the seller has a history of 13 items and an approval rating of 93 percent. By contrast, this listing has all of the information you would be looking for: Lee Morgan Volume 3, Blue Note 1557. This is an original deep groove pressing with the West 63rd Street address and the New York 23 labels. The record is VG+, but the cover is G with mold on the back. The price is in the $170 range, but it hasn't yet met the seller's reserve price.
I have a lot of 10-inch Prestiges, and you don't often find them in M- condition, so this one is quite appealing: Stan Getz Volume 1, Prestige 102. The vinyl is M- and the cover is VG++. The seller is Atomic Records, which tends to be conservative on the grading, so this one must be really nice. It closes later today and the price is about $80.
One more Prestige:
Elmo Hope and Frank Foster, Hope Meets Foster, Prestige 7021. This looks to be an original New York yellow label with the deep grooves. The record looks to be in at least VG+ condition, maybe better, and the cover is listed as VG. The price is now in the $115 range, with more than two days left.