Another Batch of Blue Notes For Your Perusal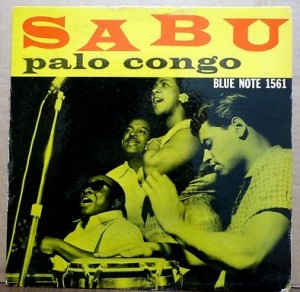 We've got a bunch of Blue Notes on our watch list. Here are a few:
These closed yesterday: Sabu, Palo Congo, Blue Note 1561. I must admit, this is one I've never owned in any form, so 1561 has always been a blank in my Blue Note Collection. How is this record? Is it worth a listen? This one was in VG++ condition for the record and VG for the cover. It sold for $811. This one didn't look quite right to me: Sonny Rollins, Volume 1, Blue Note 1542. It was listed as an original pressing, although it was a West 63rd Street pressing, so it wasn't quite an original as we define it here. And it looked like the wrong cover for an original. The start price was about $300 and there were no bidders, which seems appropriate.
This one also has no bids and is closing in just a few hours: Kenny Burrell, Blue Lights Volume 2, Blue Note 1597. This is an original pressing with the Andy Warhol cover. The record is listed in VG condition with "quite a few surface scratches." The cover is listed as VG++. The start price is around $200, which is pretty tempting if the cover is, indeed, really VG++.
Here's another temptation:
John Jenkins and Kenny Burrell, Blue Note 1573. This is an original pressing in VG+ condition for both the record and the cover. The price is around $285, but there are still four days to go.
Ah, looks who's back: Everyone's favorite seller, bobdjukic. Here's one of his listings: Hank Mobley Quintet, Blue Note 1550. This is listed as an "ultra rare" original pressing, but I wouldn't mind seeing a picture of the labels if I were to bid, which I won't. This one is listed in VG+ condition for the record and VG++ for the cover. The bidding has reached  around $525 and there are still more than two days to go.