Are Later Pressings on The Rise?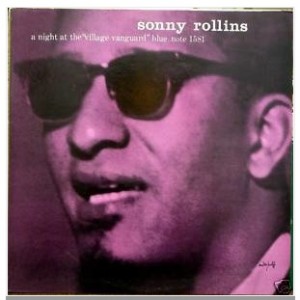 I'm still gathering my thoughts to write the final chapter in my Confessions of a Vinyl Addict but in the meantime, I've noticed something interesting: For many of the rare records, it seems even early pressings that are not originals are increasing dramatically in value. We saw a few week ago several of the United Artists Blue Notes selling for more than $400, but those were clearly an aberration created by a seller who seems to have discovered some kind of new method of record sales based on the P.T. Barnum theory of a sucker being born every minute. We're not talking about those $400 United Artists Blue Notes. But here's one we were watching this week that was clearly not an original pressing: Sonny Rollins, A Night At the Village Vanguard, Blue Note 1581. This one has the New York USA label, so
it is not an original, although the seller uses the word "original" at least once in the listing. In any case, it's not an original pressing, but it's not a reissue and it's not a "bad" pressing, such as a Liberty reprocessed for stereo. This one was in less than M- condition and it sold for $132.50. What do you think? Is this a new trend, or careless bidding?