Back Again, Looking at High-End Vinyl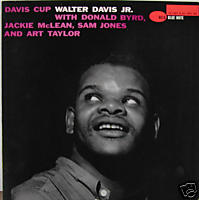 Wow, have we really been away for three weeks? Sorry, sorry, sorry. 
So, where were we when we were so rudely interrupted. Ah, yes, we were looking at records that crossed the $1,000 barrier. We just did a quick search of eBay and found a few more for you, just from the past few weeks when Jazz Collector went AWOL. Here are a few to peruse and muse about:
Walter Davis, Davis Cup, Blue Note 4018. This was an original deep groove pressing with the West 63rd Street address. It was in M-/M- condition and sold for $1,248. 
John Coltrane, Giant Steps, Atlantic 1311. This was an original mono pressing with the black label. It was also in M-/M- condition. Price: $1,031.66
Art Pepper, Modern Art, Intro 606. This was an original pressing that was in M-/M- condition. Price: $1,075
Yow, I'm sure most of you saw this one: Charlie Parker, Bird Blows The Blues, Dial LP1. This is a 12-inch LP, issued from the Spring of 1949 with no cover. The dealer listed it as being the first 12-inch jazz LP ever produced, which we've never seen disputed. This was in VG+ condition, with a yellow label and purple vinyl. Price: $2,850
George Wallington at the Bohemia, Progressive 1001. This was an original pressing that came directly out of George Wallington's collection. It was listed by his brother, who listed the vinyl as M- and the cover as VG, but he said there were virtually no flaws. The price was $1,380.50.
That's it for now. We'll be back soon. Promise.