Back in the Vinyl Saddle Again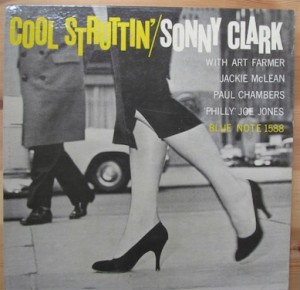 TWO WEEKS!!!! The longest I've ever gone without posting. Weren't any of you, aside from Mac, worried about me? I didn't go anywhere, just took an unexpected and unscheduled break. Now I'm back, but only for a few weeks. I have a two-week vacation coming up in October. Anyone interested in doing some guest hosting for a couple of weeks? Send me an email and we'll see what we can do.
In the meantime, let's get back to eBay and see what's going on. This was on my watch list the last time I looked and now it has sold: Sonny Clark, Cool Struttin', Blue Note 1588. This was an original pressing with the west 63rd Street address, deep grooves, etc. The record was in VG+ condition and the cover was only VG, but it still sold for $2,081. There was also this one for the $1,000 bin:
Walter Bishop Jr., Speak Low, Jazztime Records 002. This was an original pressing listed in VG+ condition for the record and Ex for the cover. It sold for $1,247.
And here are a few that are on eBay now:
Tina Brooks, True Blue, Blue Note 4041. This is an original pressing that looks to be in about VG or VG+ condition for the record and probably VG+ or better for the cover. There are more than three days left on the auction and the bidding is in the range of $1,275.
This one is from the same seller: Jutta Hipp with Zoot Sims, Blue Note 1530. This is an original Lexington Avenue pressing listed in M- condition for the record and Ex- for the cover. The bidding is now just over $1,000 with three days left.
Sonny Clark Trio, Blue Note 1579. This is an original pressing. The record is M- and the cover is VG++. Obviously a very nice copy of a very rare record. This one closes in four days and has a start price of $1,200. So far there are no bidders.