Back to Jazz Vinyl Reality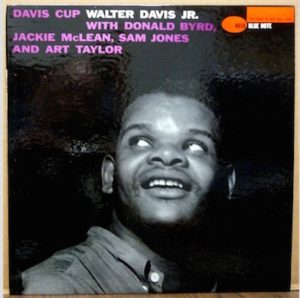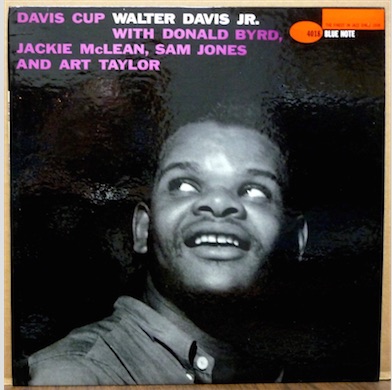 Sorry for the long delay between posts. The Lovely Mrs. JC and I took a much-needed vacation and I am just getting settled back in. Didn't go too far, just to Provincetown on Cape Cod, but it felt like a million miles away. Anyway, I'm going to swing over to eBay now and see what may be of interest to me and, of course, to you loyal readers who keep the site going even whilst I'm away. So, thank you all.
Here's one from near the top of my want list: Walter Davis Jr., Davis Cup, Blue Note 4018. This is an original West 63rd Street pressing listed in Ex condition for both the record and the cover, which sounds like VG++ to my grading sensibilities and nomenclature. The bidding is in the $470 range with more than a day left, but it has not yet reached the seller's reserve price. I recall seeing Walter Davis Jr. many times with Sonny Rollins in the early 1970s, so perhaps it is appropriate that a Rollins rarity from my want list is also sitting on eBay right now, to wit: Sonny Rollins Plays, Period 1204. This is an original pressing listed in VG++ condition for the record and VG+ for the cover. Not sure if I agree with the cover grading based on the picture, but it's still a nice piece and one I would love to own. Considering that the start price is $800, this will not be my copy, however.
Here's one that's always puzzled me a bit: Red Garland, Groovy, Prestige 7113. This is an original New York yellow label pressing listed in M- condition for the record and the cover. I've never quite understood why this record, of all the Garlands on Prestige, seems to attract the highest prices from collectors. I would have thought the quintet records with John Coltrane would be of greater interest, but that does not seem to be the case. Any theories? Personally, I love the Garland records with Trane and definitely prefer them over the trio recordings. But that's just me.