Back to Reality (Sort of)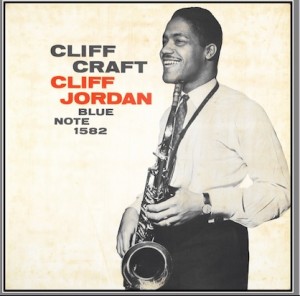 I see that everyone is quite focused on the Dr. Herb Wong collection from the seller funkyousounds, so please feel free to continue the discussion on the previous post. For me it's time to move on to some other records on eBay, starting with a batch from the seller vinyl.unlimited. You may recall that this seller had a bunch of very nice jazz vinyl, seemingly from the top of my want list, but the bidding wasn't reaching the reserve prices. Well, that changed as the auctions closed and most of the records did wind up selling, and fetching top prices as you might expect. A couple of examples: Cliff Jordan, Cliff Craft, Blue Note 1582. This was an original pressing that was described as VG++ for both the record and the cover, although, IMHO, the dirt on the back of the cover and the labels precluded this record from being VG++. Hopefully the seller was more scrupulous with the vinyl. This one sold for $1,275. Kenny Dorham, Quiet Kenny, New Jazz 8225. This was an original purple label pressing with a promo stamp. The record was listed as M- and the cover was VG++. The final price was $3,284.56.
Not everything reached the reserve prices, so the seller is back with some of those very same items, including: Lou Donaldson, Quartet, Quintet, Sextet, Blue Note 1537. This is an original Lexington Avenue pressing listed in VG++ condition for the record and the cover. The bidding is in the $135 range, and it has yet to reach the seller's reserve price. In fact, most of the records that have been re-listed haven't reached the reserve price. Perhaps the seller should say they are from the collection of Dr. Herb Wong. That would certainly get the action moving.