Blue Notes and More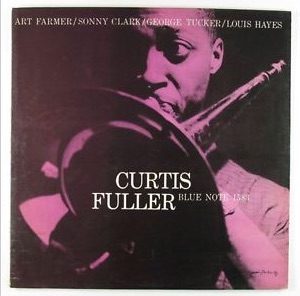 We'll start with a couple of Blue Notes today and segue neatly into some other stuff, including a question from a reader in China. Curtis Fuller, Volume 3, Blue Note 1583. This looks to be an original West 63rd Street pressing listed in VG+ condition for both the record and the cover. I remember this seller having a bunch of Prestiges a couple of months ago. Now, he seems to be selling the Blue Notes. His listings don't include a lot of photos, so there's not a ton to go on. This record is in the range of about $115 with just a couple of days to go. I would normally expect it to sell for a lot more than than. We'll see what happens. Here's another Blue Note from a little later: Lou Donaldson, Light Foot, Blue Note 4043. This is also a West 63rd Street original, listed in VG++ condition for the record and VG+ for the cover. The price is also in the $115 range, also with about two days left on the auction.
A reader sent me a link to this record: Lorraine Geller at the Piano, Dot 3174. This was an original pressing. The record was listed in Ex condition and the cover was probably VG+. The record sold for $732.
I also have a note from a reader in China, as follows:
"Hi Al.
How are you? I am Noodles, a jazz fan from Shanghai, China. I focus on JazzCollector.com for a long time and I recently ban to collect some jazz records, especially Blue Note. I have a question about the label address. I found a record on eBay with different label addresses on both sides, such as Blue Note 1576 (Side 1 W63 and Side 2 NY23). According to Frederick Cohen's Blue Note Records — A Guide for Identifying Original Pressings, it was NY 23 on both sides, so how did it make and is it still a first press?"
First off, I am very pleased to have readership in China and I certainly don't envy the task of trying to build a jazz vinyl collection over there. Having said that, anyone have a good answer for Noodles?