Chet, Miles, Zoot, Sonny Clark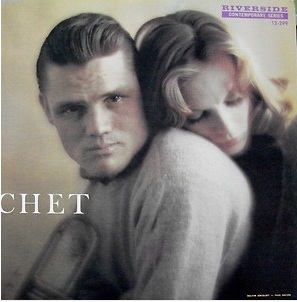 Back to eBay with a few more recent jazz vinyl auctions, starting with: Chet Baker, Chet, Riverside 299. This looks to be an original pressing in VG+ condition. It sold for $337, which is the highest price we've ever recorded for this record in the Jazz Collector Price Guide (although, admittedly, this is not one that have have often followed). Why such a high price tag for this one? It's got to be the presence of Bill Evans on piano, right?
Sonny Clark Trio, Blue Note 1579. This is an original West 63rd pressing listed in VG+ condition with some minor scratches and EXC for the cover, which seems to be equivalent to VG++ based on the seller's description. It sold for $760. It used to be records had to be in near mint condition, or close to near mint, to fetch those kinds of collectible prices, but no more. There is a huge demand for any of these high-end collectibles in any condition, and certainly in any condition that will give you a good listening experience.
How about another Blue Note:
Miles Davis Volume 2, Blue Note 1502. This was an original Lexington Avenue pressing that was in nice condition for the record, either VG++ or M-, and probably VG+ for the cover. It sold for $393.
And back to France once again: Zoot Sims with Henri Renaud and Jon Eardley, Ducretet Thomson 250-V023. This was an original 10-inch pressing in pretty weak condition, just G for the record with a "constant cackle" and a VG cover. Nevertheless, someone wanted this record enough to pay $299.99 for it — although I am always suspicious of one-bid auctions, because of the possibility that the seller would have a separate account or a ringer make a bid just to spike interest.