Classic Jazz Vinyl — But Will Anything Sell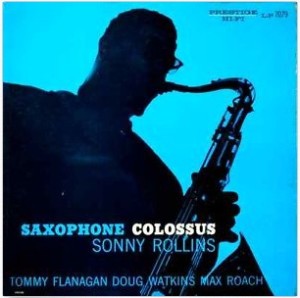 Finally back from a long break, and the first thing I'm going to do is take a look at what I left behind on my eBay watch list and catch up. This seller has several nice items for sale, including Sonny Rollins, Saxophone Colossus, Prestige 7079. This is an original New York yellow label pressing listed in VG++ or M- condition for the record and M- for the cover. You don't run across too many in this shape. There are two days left on this auction, the bidding is in the $1,350 range and so far it has not reached the seller's reserve price. This one comes from the same seller and also has not yet reached its reserve price: Johnny Griffin, A Blowing Session, Blue Note 1559. This is an original pressing with the New York 23 labels. The bidding is in the $650 range. Surely, the bidding will move into the four figures, but whether that meets the seller's price won't be known until the auction actually closes.
Speaking of records not selling:
When I went away this seller had several nice items I was watching and, of the ones on my watch list NONE of them actually sold. Here are a couple: Art Taylor, Taylor's Tenors, New Jazz 8219. The record was probably in VG++  condition and the cover was VG+, based on the descriptions. The start price was $554.99 and there were no bidders. Andrew Hill, Smokestack, Blue Note 4160. This looked to be an original pressing with the New York USA labels, the ear and the Van Gelder. The start price was $244.99 and there were no bidders. I see there are some negative comments about this seller among the Jazz Collector readers, although the seller's eBay rating is 100%. Do you think it's just that the prices were too high, or is there more to it?