Clearing the Dex in an LA Dumpster
And now we have a very interesting item in the Jazz Collector in-box. A few days ago we received an email with the intriguing subject line: "Dexter Gordon record found dumpster diving in LA." It's not something you see very often. And here were the contents of the note: "Hello, I was dumpster diving in LA today outside a house they cleaned out. The bottom on the dumpster was thousands of jazz records of someone's collection. The owner of the house was old and I think the just threw out all his stuff. It was a shame it was such a huge collection. I grab two crates that I could get to. One record that made me think was a Dexter Gordon record, looks like maybe a tear press as it was just hand written on. I have a pic. Is this something that might be worth something?" I asked him to send me a picture, and he did, as follows: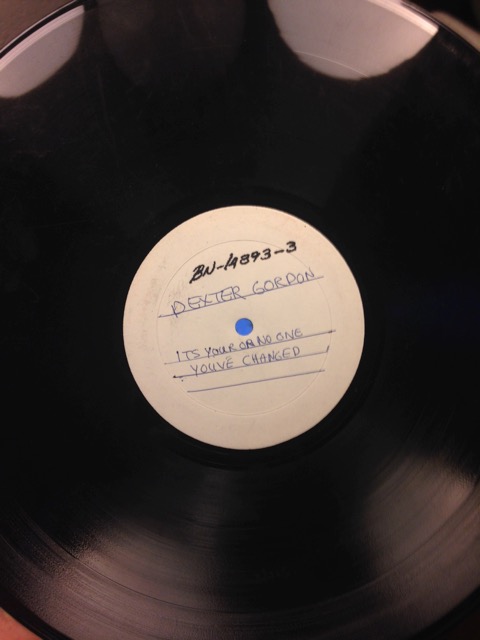 Now immediately recognized the two tracks as coming from the Dexter Gordon album, Doin' All Right, Blue Note 4077. But on the original album these two songs are on different sides. Also on this one the number looks something like BN 4893 or 6893. So, the question before us is this: What is this? I also have a feeling the new dumpster-diving owner might be interested in selling it, so there's that possibility as well for anyone interested.