Heavy Hitters, Day Two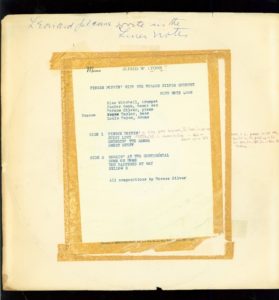 Let's get right to it: The Hank Mobley Blue Note 1568 from the Jazz Record Center sold for $7,600. Is that a record for a jazz vinyl record? I think it is. There was an earlier copy of Blue Note 1568 that sold for $11,000, but we later ascertained that was a bogus bid and the sale didn't actually go through as described. Unless I get better information from someone in the Jazz Collector universe, I'll assume this is now our apex. Not a surprise, although I had the record pegged more in the $6,000 range. I actually placed a rare bid on the auction, not for the Mobley record, since I knew that would be WAY out of my price range, and it was. No, after seeing Joe L's comment on the previous post I became somewhat enamored with the idea of owning that test pressing of Horace Silver, Finger Poppin', Blue Note 4008. Test pressings have never been my thing, but
the provenance of this one was extremely appealing. It had the note from Alfred Lion to Leonard Feather, asking him to write the liner notes. Talk about a one-of-a-kind item. Plus it had the stamped Blue Note address, the big Plastylite label and the strange letterhead from Alfred Lion that for some reason says: "Alfred W. Lyons." What is that? Just writing about it now fills me with regret at not having won it, although I am sure I will survive I did have the dubious honor of placing second in the auction. I bid $621.11 and it sold for $631.11. There's no knowing just how how high the other bidder would have gone, so I'll never know how close I came, unless the winner is a Jazz Collector reader and chooses to come forward.
Between the Jazz Record Center auction and a couple of others I was watching, it was, indeed, a day for heavy hitters on eBay. Here are some of the other results for those of you keeping score at home.
From JRC:
Louis Smith, Smithville, Blue Note 1594: $2,000
Ike Quebec, Test Pressing of Easy Living, which wasn't actually released until 1987: $2,025
John Jenkins with Kenny Burrell, Blue Note 1573: $1,749.74
Jackie McLean, Swing, Swang, Swingin', Blue Note 4024: $898
Don Cherry, Complete Communion, Blue Note 4226: $465
James Moody With Strings, Blue Note 5005: $177.50
Non-JRC:
Donald Byrd, Byrd Blows on Beacon Hill, Transition 17: $2,449
Donald Byrd, Byrd-Jazz, Transition 5: $1,875.55
Jazz By Sun Ra, Transition 10: $2,800
And the final tally is: WOW!