How We Listen & How We Collect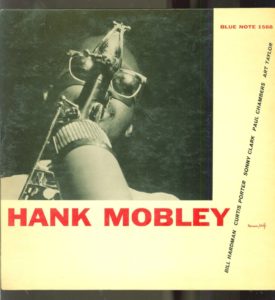 Thanks to all for keeping the site current during my unexpected and prolonged absence. More than 60 comments and counting on the last item is quite impressive. I will try not to do that too often, but I was able to get a much-needed break from life and work and spend some time with The Lovely Mrs. JC in beautiful Provincetown, Ma., where we got to sit on the beach, view the eclipse, eat lobster and marvel at the beautiful sunsets and scenery. Now that I am back I feel compelled to at least catch up on some of the ongoing conversations and items I was watching before I left.
Let's start with the riff on listening or not listening to our records. I don't begrudge anybody their preferences on how to collection. As far as I'm concerned, it's your money, your time, your enjoyment. Do whatever you want. As for me, I find that, in reality, my approach is somewhat mixed. I have no problem at all putting any of my records on my turntable and, in fact, take tremendous pleasure in listening to the real rarities in their original form and format. Just the other day I put on my beautiful mint original pressing of Saxophone Colossus, poured a glass of Porter and listened from beginning to end. Sheer ecstasy. And a few days before that, I took my portable Califone record player out to the porch here in The Berkshires and brought out a bunch of original 78s — Fats Waller, Louis Jordan, Charlie Parker, Billie Holiday and Lester Young. Again, sheer ecstasy.
Where I find myself more in the area of records that I collect and don't necessarily put on the turntable is in wanting to own as complete a collection as possible and having the option of listening to more music someday, and recognizing that day may never come. For example, in the various collections I have purchased I probably have more than 100 Duke Ellington records. I will probably never listen to them, but I want to keep them for posterity. Then there are records that I've listened to once and will keep just to be a completist: For example, some of the later Coltrane records. I know some of you love them, but I find it hard to imagine listening again to Live at the Village Vanguard Again. But I keep all of these records to preserve my own museum. Same with jazz books I've already read or even magazines that I've collected through the years. For me, I like the idea of having a museum, at least for now. It does put me in a place where I have way too much "stuff" and I will pity my son and daughter if they would ever have to get rid of it, but I am hoping to live long enough to pare it down all on my own when/if I ever retire from my real job.
So, while I definitely fall into the category of someone who collects to listen, I also recognize that things tend to be fluid for all of us. Just as KB says in the previous post: He mostly collects as an investment, but occasionally will put on a record just for the enjoyment.
Speaking of which, that copy of Hank Mobley, Blue Note 1568 from the Jazz Record Center wound up selling for $4,539. I had guessed $5,650, so I was way off. Is it possible that GST was once again the winner of this contest? I am quite impressed with your prognostication skills, at least for this particular record.
The Miles Davis Kind of Blue record from the same post wound up not selling for a start price of $600, so I was wrong about that one as well. Perhaps, as someone suggested, there were just too many question marks about the condition to support such a high price tag.