Jazz Vinyl For The New Year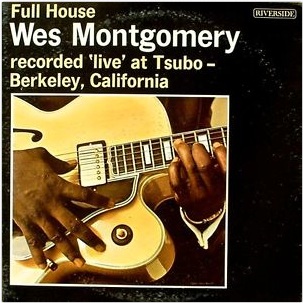 When last I left you, these were some of the jazz records I was watching on eBay:
Wes Montgomery, Full House, Riverside 434. This was a mono pressing with the white labels, which I assume is a promo pressing. There don't seem to be deep grooves, but I'm not sure if that has anything to do with whether this is a first pressing. The record was in VG++ condition and the cover was VG+, with some wear on the cover. It sold for $310.
Curtis Fuller, Bone and Bari, Blue Note 1572. This was an original West 63rd Street pressing with the deep grooves. It was listed in M- condition for the record and VG+ for the cover. The bidding reached $855, but it did not surpass the reserve price set by our friend Serge.
These two also did not sell, but they have since been re-listed at the same price, and are still not getting any action:
J.J. Johnson, Volume One, Blue Note 1505 and J.J. Johnson Volume Two, Blue Note 1506. Both of these look to be original Lexington Avenue pressings in about VG++ condition for both the records and the covers. The start price is and has been about $250, but so far there hasn't been any interest.
Here's one that actually sold: Jackie McLean, A Fickle Sonance, Blue Note 4089. This was an original New York USA mono pressing listed in Ex condition for the record and the cover, which the seller kindly translated to VG++.  The record sold for $256.