Jazz Vinyl Record Price? Hank Mobley Blue Note Sells For More Than $11,000 on Ebay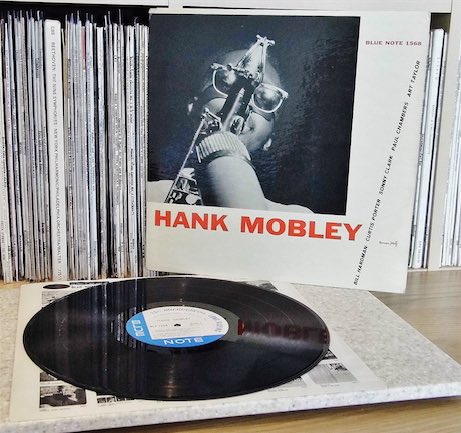 I feel like Rip Van Winkle. My computer goes down for four days, I come back to eBay and the world has changed. First there was the $1,600 record from The 3 Sounds and then, of course, was this: Hank Mobley, Blue Note 1568. I know you're all writing about this on the earlier post, but I have to have this in a headline and in a separate post so that it will live on for posterity, as well as Google searches. This is a big event in the Jazz Collector world, seeing this record — or any jazz record — selling for the whopping price of $11,191.63. Now, admittedly, we haven't been keeping up with the Jazz Collector Price Guide, but that price is just about DOUBLE the previous highest price we've recorded for any other record, ever.
And, as many of you have pointed out, there is debate in the community about whether this is, indeed, an original first pressing, since it does not have the New York 23 on one side. Regardless, the price tag is absolutely incredible. Coupled with some of the other prices we've seen on Blue Notes lately, you have to say that something transformational may be happening in the market. We'll keep watching, as usual, and we'll definitely need to spend some more time updating the Price Guide, since we may have entered a brave new world. Do we now have to create a $10,000 bin?