Keeping an Eye on Jazz Vinyl Pricing Trends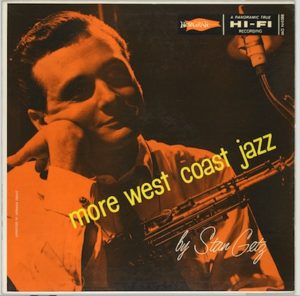 The seller Bullsite2000 has several interesting auctions closing today. I'm surprised at some of the bidding — at both levels, some higher than expected, some lower than expected. For example, Stan Getz, More West Coast Jazz, Norgran 1088. This is an original yellow label pressing listed in M- condition for both the record and the cover. The bidding has reached nearly $200, which is more than you would typically see for this record, which has never seemed to be one of the Getz records that has been particularly coveted by collectors. The seller took some nice pictures, and the condition does look pretty flawless, so there's that. Then again there isDuke Jordan, Flight to Jordan, Blue Note 4046. This is an original West 63rd Street pressing. The seller offers several descriptions of the record, based on tracks. From close to near mint to close to VG+. If you base the grading on the worst track, which seems fairly reasonable, the record is probably VG+, although most of the record will probably sound better. The cover looks to be VG++ because of some writing on the back. In any case, I would expect this record in this condition to sell for somewhere in or close to the $1,000 bin. So far it is in the $300 range.
Overall, it seems to me that prices are a bit lower these days than they have been recently. Does it have to do with the strength of the U.S. dollar? I don't really keep track of monetary exchange values, but I've been surprised at some of the bidding. Not to the point where I'm tempted to jump in, but I would have no problem paying $500 or so for that copy of Flight to Jordan, if I didn't have a copy of my own in better condition.
Here's another one that should fetch a higher price than the current bidding would indicate: Doug Watkins, At Large, Transition 20. This is an original pressing with the booklet. The record, cover and booklet all look to be in VG+ or so condition. The auction closes later today and the bidding is in the $370 range. We'll see where the bidding ends up, but I'd also expect this one to be close to the $1,000 range under normal circumstances, if we can ever use such a phrase to describe the Jazz Collector market.