Later Blue Notes, a Sun Ra rarity, and Marion Brown's finest (?) on eBay
Gre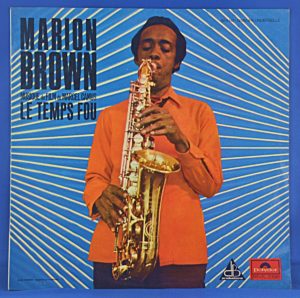 etings again from the world of collectible jazz vinyl – I'm glad that Al stepped in with a mention of that Coltrane test pressing. I'd sent it to him, as others did, out of curiosity but in the final few days wasn't expecting it to do too much damage. While to some $300 might be a steal, to others (myself included) that seemed to be just about right for a stereo test disc in VG condition and without the iconic artwork/label design. Everyone has different ideas about these things I guess.
One that surprised me today was this copy of trumpeter Don Cherry's second LP as a leader and first for Blue Note, Complete Communion. It's a classic mid-60s avant-garde jazz album with Cherry's music played beautifully by Gato Barbieri, Ed Blackwell and Henry Grimes. That said, $678 for a mono copy in presumably VG++ condition for the record and cover seems downright ridiculous. I'll happily keep on trucking with a $25 stereo early edition in similar shape.
The same seller, our old Italian friend bullsite2000, got a cool $350 for the very rare Sun Ra/LeRoi Jones (Amiri Baraka) LP A Black Mass, issued privately on Jones' Jihad imprint in two small runs with color or black and white printing around 1968. The b&w copy he had was listed in probably VG– condition for the record and I'd say VG for the cover. Truth be told, examples in better condition almost never show up, but that's still a chunk of change for a mere play copy.
One that I'm watching and that may enter the $1,000 bin (and thus outside of my price range) is a fantastic LP led by alto saxophonist Marion Brown for French Polydor, Le Temps Fou, an unused soundtrack for a Marcel Camus film. The personnel include members of his working European band at the time such as Gunter Hampel, Steve McCall, Barre Phillips and Ambrose Jackson. There is one ostensibly "funky" track but the music is generally pretty far-out. The bidding is already over $250 with a couple of days left in the auction. The LP itself is probably VG+ or VG++ and the cover looks to be about a VG++ and you don't see it often in any shape.
In any event, happy bidding and happier listening!