Le Jazz Vinyl Et Plus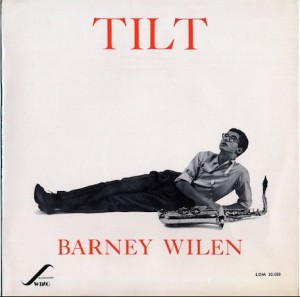 I thought I'd have more to say about the death or Ornette Coleman, but I really don't. I am not an expert on his music and was never really a fan, although I typically liked what I heard, at least from his early years. So I'm going to go back to what I normally do here, which is watch records on eBay, starting with a pair of French records from a French seller: Barney Wilen, Tilt, Swing 30.058. This is an original pressing from 1957. It is listed in VG+ condition for the record and M- for the cover. The price is in the $400 range with less than two days left, but it has not yet reached the seller's reserve price. Nice cover, but don't know the record. Readers? Another one that is quite rare, but unfamiliar to my ears:
Barney Wilen, Barney at the Club St. Germain, French RCA 430.053. This is an original pressing that looks to be in M- condition for both the record and the cover. The bidding is at $350 but, again, it has not yet reached the seller's reserve price.
Here's another rare one that may not sell: Lee Morgan, Candy, Blue Note 1590. This looks to we an original West 63rd Street pressing. The seller lists it in VG+ condition for the vinyl and VG for the cover. There's clearly some damage on the cover, which may be a turn-off to would be buyers, particularly since the start price is approximately $1,400. So far there are no takers, with just a few hours left on the auction.
Here's one that will sell: Hank Mobley, Jazz Message #2, Savoy 12092. This is an original pressing with the red label. The record and cover are both listed in VG++ condition and the bidding is in the $250 range. The auction is closing today and there is no reserve price.
This one will sell as well, perhaps by the time many of you read this post: Ray Bryant Trio, Prestige 7098. This is an original pressing with the yellow labels and New York address. The record is listed in M- condition and the cover as VG++, although I may be skeptical based on the picture of the cover. Looks like it may be more like VG+. Still, it's a nice record and it will fetch a nice price. The bidding, as of this writing, is in the $350 range.