Less Than 50 Copies? Really??????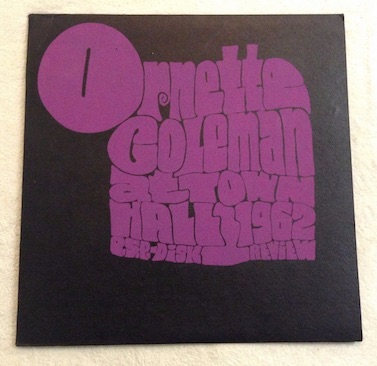 Here are some odds and ends from the jazz vinyl world on eBay, starting with Ornette Coleman, ESP 1006. This is an original pressing with the silkscreen cover. The record is listed in Ex+ condition, which I interpret to VG++ in the terms we use here at Jazz Collector. The start price is about $700 and so far there are no bids. What struck me about this listing were that the seller described it as a "holy grail" LP, which is a term I have come to detest after all these years watching eBay. The second thing that struck me was that the seller states as fact that there were less than 50 of these pressed. I find that hard to believe. I feel like I've seen at least 50 of these on eBay these past dozen or so years. I tend to doubt it's the same 50 records going back and forth between collectors. Clifford would probably have a better sense of the veracity and reality behind this record, so please enlighten us when you get a chance.
This one looks appealing, particularly since I still don't have an original pressing:
J.R. Monterose, The Message, Jaro 5004. This is an original promo copy. The record is listed in VG+ condition and the cover looks around VG with some damage. The bidding is in the $150 range with less than two days left on the auction.
This is from the "get-a-clue" department: Introducing Lee Morgan, Savoy 12091. This is clearly a second or third pressing, with the maroon labels and later cover. The seller would like at least $900 for this copy. Good luck. I don't usually bother with these silly listings, but for some reason I'm in the mood this morning. Here's another: Art Hodes Hot Seven, Blue Note 7015. This is an original pressing and it looks to be in nice condition, maybe M- for both the record and the cover. The start price is $439. Someone should probably tell the seller that the 10-inch Blue Notes in the swing/trad genre don't fetch quite the same sums as the bebop records. But we'll keep an eye on the auction nonetheless. You never know what will happen.