Listening is Part of Collecting Too, Isn't It?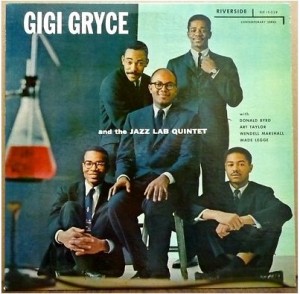 Here's some jazz vinyl we're watching on eBay:
Gigi Gryce and the Jazz Lab Quintet, Riverside 229. This is an original white pressing that is in what looks like M- condition for the record and probably VG++ for the cover. I've had this record for about 25 years and it's always had a prominent place in my collection, but I can't recall listening to it more than once, probably 25 years ago. I know one of our readers had commented earlier that it wasn't all that great. Perhaps today is the day to finally put it on the turntable and judge for myself. It's not just me, right? We all have nice collectible records that we've either never listened to or listened to just once? This one closes in a few hours and is in the $350 price range.
Dizzy Reece, Star Bright, Blue Note 4023. This looks to be an original deep groove pressing with the West 63rd Street address. The seller has created his own grading schema. If I were to judge the descriptions based on the grading system used by most of us, and certainly used by us here at Jazz Collector, I would guess that this one is in VG+ condition. It closes in a couple of days and is already at around $400.
Here's a seller offering some nice 10-inch LPs, including:
Horace Silver Quintet, Blue Note 5058. This is an original 10-inch LP with the Lexington Avenue address. It is listed in VG++ condition for both the record and the cover and has a start price of around $400. So far there are no bidders. Also, Clifford Brown, New Star on the Horizon, Blue Note  5032. This is also an original pressing in VG++ condition for the record and VG+ for the cover. The start price on this one is about $375 and there are also no bidders, yet. You can buy it as a Buy It Now item for around $500. Tempting.