On eBay: Morgan, Zoot, Chambers & Rare Mobley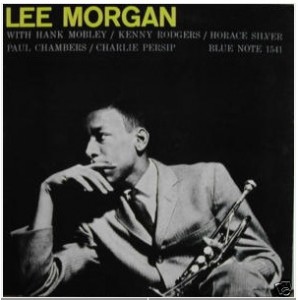 Here are some nice items coming up soon on eBay:
Lee Morgan Sextet, Blue Note 1541. This is an original Lexington Avenue pressing being sold by Euclid Records. The vinyl is listed as VG++ and the cover is listed as M-. The current price is a little more than $300, but it's hard to believe that this one won't sell for more than $1,000, perhaps considerably more, given the way prices on Blue Notes have been going.
The Great Zoot Sims, Down Home, Bethlehem 60. This is an original red label pressing. The record and vinyl seem to be in what we would grade as VG++ condition, based on the seller's description. The current price is about $150.
This one is already close to $800 and it hasn't yet reached the seller's reserve price:
Paul Chambers Quintet, Blue Note 1564. This is an original West 63rd Street pressing from a reputable seller. It is in M- condition for the vinyl and the cover. It will almost certainly pass the $1,000 mark and we'll see if that is enough to get to the seller's reserve price.
And finally, here's one that has a start price of $3,000: Hank Mobley, Blue Note 1568. This is one of the rare ones, for sure. This one is in VG++ condition for both the record and the cover and it looks to be a nice copy. So far there are no bidders, but there are several days left until it closes. My guess is that someone will be willing to plunk down $3,000 more for this record. We'll see soon enough.