Rare Vinyl, Old Age and Other Existential Questions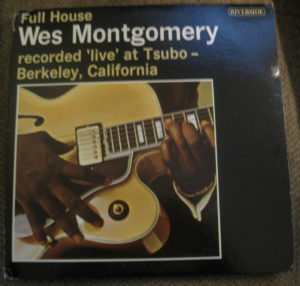 Watching a couple of interesting jazz records that are closing today on eBay, starting with Wes Montgomery, Full House, Riverside 434. This is a mono pressing with the blue label. I know that people here have talked about deep groove versions of this record, but they seem to be exceedingly rare. The non-DG version typically sells for a hefty sum, but so far there is no action on this copy. It is listed in VG++ condition for both the record and the cover and the start price is about $130. I would expect it to sell, but you never know.
Similar situation with this one: The Arrival of Kenny Dorham, Jaro 5007. This looks to be an original pressing with the promo stamp. The record and cover are both listed in VG++ condition. The start price is $200 and there is a single bid so it will definitely sell, but I would normally expect this record in this condition to get a bit more action than this one seems to be getting.
No worry about this next one seeing lots of action:
Lee Morgan, Candy, Blue Note 1590. This is an original West 63rd Street pressing that looks to be in VG++ condition for both the record and the cover. There's more than a day left on the auction and the bidding is in the $565 range. I would certainly expect this to sell for more than $1,000, and perhaps in the $2,000 range.
The seller of the Lee Morgan record is based in Germany and is selling off his personal collection, as he says, due to his age. I wonder how old he is and if/when I'll ever get to the same point. I don't want to leave the task to my kids, but I also don't want to get rid of my records, at least not now, as I approach age 64 in a few weeks, which still doesn't feel so old to me. Anyway, if it ever comes to the time when I want to or need to sell my records, I will keep the Rollins, Coltranes, Cliffords, Miles, Cannonballs, Evans and a few others as a fail safe. Perhaps this seller, anilin1000, is doing the same with his favorite artists. Anyway, here's one more from his collection, also closing tomorrow: Grant Green, Sunday Morning, Blue Note 4099. This is an original New York USA pressing. The record is graded at M- and the cover is graded a VG+, although from the pictures I would definitely grade it VG. Look for yourself and tell me what you think. The bidding is now in the $150 range.