Some More Blue Notes, Some More $1,000 LPs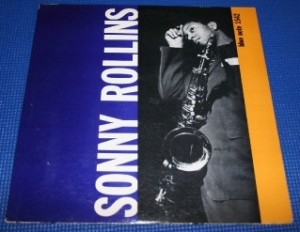 We casually mentioned the Lexington Avenue version of Sonny Rollins Volume One, Blue Note 1542 and there, lo and behold, is a beautiful M- copy that is ready for the $1,000 bin. This one sold for $1,225.
Also entering the $1,000 bin is Dizzy Reece, Blues in Trinity, Blue Note 4006. This was an original West 63rd Street pressing that was in M- condition, both record and cover. It sold for $1,595.
John Jenkins with Kenny Burrell, Blue Note 1573. This was an original pressing n VG+ condition with a light scratch. The cover was listed as excellent-minus, which is, what, VG+ at best? It too is in the $1,000 bin, fetching
a price of $1,025.
Finally, not quite in the $1,000 bin is Kenny Dorham, Round Midnight at the Cafe Bohemia, Blue Note 1524. This was a Lexington Avenue pressing. The record was VG++ and the cover seemed to be about VG or VG+. It sold for $998