Some Weird Happenings in The $1,000 Bin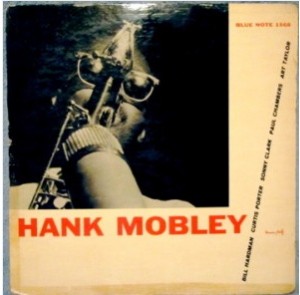 I was looking to update the $1,000 bin and came upon this weird item that was mentioned in the Reader Forum: Jutta Hipp With Zoot Sims, Blue Note 1530. This was mentioned as an original Lexington Avenue pressing and it sold for $1,925, even though there was no picture of the label and the description of the record was minimal, without even a clear explanation of the condition. How the bidding got to $1,925 on this is hard to believe, except for those of us who watch eBay regularly and know full well that anything is possible. As one of our reader's discovered, this is actually a United Artists pressing, which means it's worth maybe $30, depending upon the condition. The seller has only 96 feedbacks, so let's hope this is an honest mistake and not a scam.
This one looks more legitimate, but a little weird as well: Hank Mobley, Blue Note 1668. This one was listed in VG+ condition for the record and VG/VG+ for the cover, although there was a lot of tape damage in the picture and there was also a name written broadly on the label. It sold for $1,900, which is hard to fathom given the pictures of the cover and the label.
This one is definitely legitimate, and quite lovely:
Freddie Redd, Shades of Redd, Blue Note 4045. This was an original pressing in M- condition for both the record and the cover. It sold for $1,282.
This one was in VG+ condition for the record and the cover, but it still made the $1,000 bin: Sonny Clark, Dial S For Sonny, Blue Note 1570: It sold for $1,136.