This Week on EBay: Some Blue Notes . . . Plus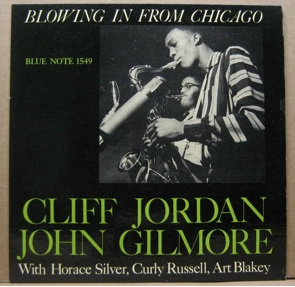 Got home late yesterday afternoon from Providence, where my son had directed a play (quite well done, I must say) and popped onto eBay to see what was there for my friends at Jazz Collector. As soon as I did my normal search under jazz records, the first two items that popped up were real beauties: Lee Morgan,  Volume 3, Blue Note 1557 and Cliff Jordan/John Gilmore, Blowing in From Chicago, Blue Note 1549. Both of this records are listed in near mint condition and both sellers promise that you will never see a better copy. Digging a little deeper, the seller of the Jordan LP has a bunch of other, similar, high-end beautiful condition jazz collectibles on auction this week. It promises to be an interesting week, with a few more additions to the $1,000 bin. It is my expectation that each of these records will sell for more than $1,000 — in fact,
the Morgan record is already going for more than $800, and there will be several more that could approach the same stratosphere. There's always talk about an August slump, but this week we'll be testing the theory and probably exploding it as well.