Today on eBay: Willing to Gamble?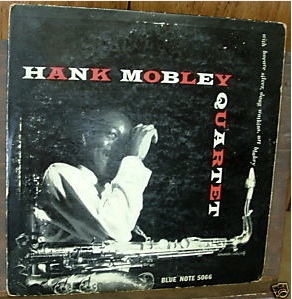 Watching some items on eBay this morning. There's a seller with some good records, but challenging listings. She doesn't give clear indications of the condition of the records and the prices are quite high, so it's a bit of a risk: You may be getting something great, you may not. Consequently, some of the prices are not what they would be if the records were listed even in VG+ condition, if indeed that would be accurate. I'll point out a couple, but you can also check out the links and look at some of the others as well: John Coltrane, Blue Train, Blue Note 1577. This seems to be an original pressing. The words used to describe the condition are "very nice" and "pretty nice." It asks for serious bidders only and the start price is $199.99. So far no takers. Here's another: Lee Morgan, Lee Way, Blue Note 4034. This one is listed in is listed in excellent condition, so it sounds better than the Trane. It also has five bids and a price of $200. It will be interesting to see the final price. You should take a look at the seller's other listings. They may be worth a gamble.
Also coming up today is this:
Hank Mobley Quartet, Blue Note 5066. This is an original 10-inch pressing, but the condition is an issue. The record is listed as VG- and the cover is listed as VG, although, from the picture, that might be quite generous. Still, it is a Blue Note and it is a 10-inch LP and it is Hank Mobley. The record is now at $66 and we wouldn't be surprised to see it get to $100, despite the condition.