Tracking Jazz LPs That Are Hip and Hipp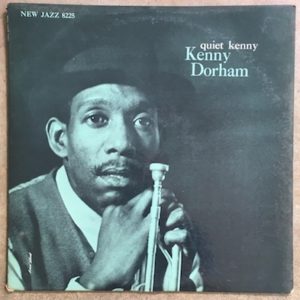 I know I haven't posted in a while when I start getting little love notes from our old pal CeeDee, with gentle reminders such as "you may have seen these by now, but . . . " Anyway, these a couple of the ones being called to my attention, starting with Kenny Dorham, Quiet Kenny, New Jazz 8225. This was an original pressing with the purple label and the deep grooves. The record was graded VG++ and the cover was VG+. The final price was $1,752.
Then there was Joe Henderson, Inner Urge, Blue Note 84189. This was an original stereo pressing with the New York USA labels and the ears in the dead wax. The record was listed in M- condition and the cover was VG++. The final price was $383. High for a stereo pressing, but certainly not surprising, right?
I didn't have either of those on my watch list, but I did have this one, which fetched quite a fetching price:
Jutta Hipp Quintet, Blue Note 5056. This was an original 10-inch pressing. It was listed in Ex+ condition for the record and VG++ for the cover. Tough to find a copy in better condition than this. It flirted with the $1,000 bin, selling for a final price of $977.
Let's go back to where we started this post with Kenny Dorham on trumpet: Kenny Dorham and the Jazz Prophets, ABC Paramount 122. This was probably an original pressing and it looked to be in its original loose outside sleeve. I always like that, but for some reason I still get rid of the sleeve. After all, it's been close to 60 years, right? Lots of time for dirt and dust to seep in. This one looked to be in VG++ condition for both the record and the cover. It sold for about $280, which, in my book, feels like a bargain for the buyer, but the seller was very light on information so perhaps there were hesitations about whether this was, indeed, an original pressing. The buyer has probably figured it out by now.