Tracking Tres Blue Notes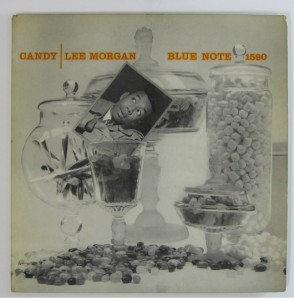 Just popped over to eBay and noticed this one closing in about an hour: Lee Morgan, Candy, Blue Note 1590. This looks to be an original pressing. The record is listed in VG condition, although the seller notes that it "plays great," and the cover is VG+. The price is only $565. I say "only" because I would expect this record to sell for more than $1,000 in this condition. And perhaps it will.
Here' another from the same seller, similar description: Lee Morgan, Indeed, Blue Note 1538. This is an original Lexington Avenue pressing, also listed in VG condition for the record, this time without the "plays great" proviso. The cover is in VG+ condition and this one also closes in about an hour. The bidding is in the $500 range.
And one more from this seller: Sonny Rollins Volume 1, Blue Note 1542. This is an original Lexington Avenue pressing. The cover on this always has the West 63rd address, right? I've never seen this with a Lexington Avenue cover and I'm pretty sure they don't exist. I have to get another copy of Fred Cohen's Blue Note Guide. I left the last one on a plane. This record
is VG or VG- for the record and VG- for the cover. Still, it is a Lexington Avenue original, which means it will get some relatively big bucks. In this case there are more than 30 bids and the price is more than $300. Would you rather have a VG Lexington Avenue or a VG+ West 63rd? Tough choice. I'd listen to both and decide from there, but there would have to be a clear difference in the sound quality for me to pass up the original pressing.