Updating the $1,000 Bin & A Few More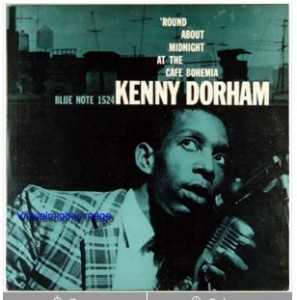 Here are some $1,000 and near-$1,000 records we missed:
Kenny Dorham, 'Round About Midnight at the Cafe Bohemia, Blue Note 1524. This was an original pressing that was listed in M- condition for the record and excellent condition for the cover, which is, what, VG+, VG++? This one sold for $1,315.
People have already commented on this one elsewhere on Jazz Collector, but it seems reasonable to me, given the state of the Blue Note market: Cannonball Adderley, Somethin' Else, Blue Note 1595. This looked like an original pressing and was in M- condition for both the record and the cover. It sold for $1,250.
This one came from the bobjdukic batch and, given the condition, sold for a fairly whopping price tag: Lee Morgan, Indeed!, Blue Note 1538. It was listed as "insanely rare" (of course), but it was also listed in VG to VG-minus condition for the vinyl, which would definitely indicate surface noise. The cover was VG+ and the price was an even $1,000, which, I suppose, is a sign of something  to conspiracy theorists.
Here was an original copy of Sonny Rollins, Saxophone Colossus, Prestige 7079, the barely missed the $1,000 bin. This looked to be in VG+ or VG++ condition for the vinyl and probably around VG+ for the cover. It sold for $948,
This too was bobjdukic and insanely rare: J.R. Monterose, Blue Note 1536. This copy was in VG+ condition for the vinyl and VG+ for the cover. It sold for $946.
John Coltrane, Coltrane, Prestige 7105. This was an original New York pressing. The record was listed in VG++ condition, but the cover was VG-minus. It sold for $787.