Watching eBay: Wes, Sonny Clark, Dex & More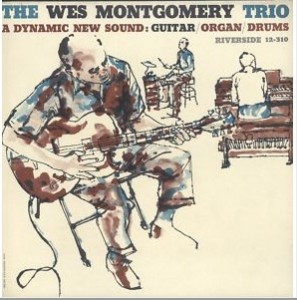 Here is some interesting jazz vinyl we're watching on eBay:
The latest auction from the Jazz Record Center is closing today, with some interesting items, such as: The Wes Montgomery Trio, Riverside 310. This is an original pressing in near mint condition for both the record and the cover. We haven't seen this record sell for high prices very often, but this one will: It is already close to $175. Sonny Clark, Leapin' and Lopin', Blue Note 4091. This is an original pressing with the New York USA labels. It is in M- condition and is priced at more than $300 with a few hours to go. Did you see the Sonny Clark articles referred to by Mike in the Reader Forum? They are terrific. Go to the Reader Forum for the links. Here's one more: Dexter Gordon, One Flight Up, Blue Note 4176. This is also an original pressing in beautiful condition.  It is currently in the $180 price range.
This seller also has a few interesting items up now, including: Hank Mobley, No Room For Squares, Blue Note 4149. This looks to be an original pressing, although there is no close-up picture of the labels. It is listed in M- condition and is currently in the $180 price range. This one looks pretty amazing: The Magnificent Thad Jones, Blue Note 1546. Again, the listing lacks some of the pictures we would like, but the seller describes this as a sealed copy on which he broke the seal to reveal that it is an original deep groove, West 63rd Street pressing. Sounds almost too good to be true, but the seller has a lot of feedback and is a regular jazz seller on eBay. This one is in the $230 range at this point. It'll be interesting to see what it goes for.