Watching Jazz Vinyl Prices on The Rise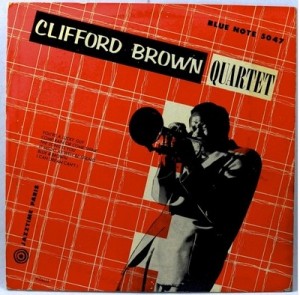 Here's some jazz vinyl we were watching on eBay:
Clifford Brown Quartet, Blue Note 5047. This was an original 10-inch Lexington Avenue pressing. The record was in M- condition and the cover looked like it was probably VG++. The price was $900.12. That's the highest price we've ever recorded for this album in the Jazz Collector Price Guide.
Speaking of new highs, this was one from the recent Jazz Record Center auction: Grachan Moncur III, Some Other Stuff, Blue Note 4177. This was in M- condition and sold for $775.43. As we're seeing pretty consistently, these later original Blue Notes are really increasing in value. I had sold a copy of this record for around $500 a couple of years ago and that was, by far, the highest price we'd seen up to that point.
Sonny Clark Trio, Time 70010. This was an original pressing rated VG++ for the record and VG+ for the cover, even though the headline stated it was M-. Pretty interesting/deceptive move by the seller. It sold for $699.99.
Look at the price on this original Riverside:
Kenny Drew Trio, Riverside 224. This was an original pressing with the white label. The record was rated in VG++ to M- condition but the cover was only fair. The price was a whopping $637. I'm sure even the seller was surprised. Happy, but surprised.
Dizzy Reece, Blues in Trinity, Blue Note 4046. This was an original pressing with the deep grooves, West 63rd Street address, etc. It was listed in M- condition for both the record and the cover. It sold for $634.99.