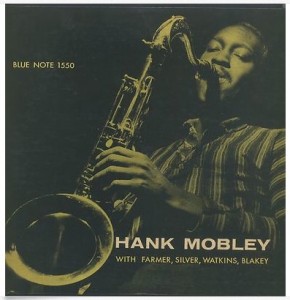 Let's catch up with some of the items on this week's auction from the Jazz Record Center, starting with one of the real big ones: Hank Mobley Quintet, Blue Note 1550. This was an original pressing described as being in "near-new" condition. That's pretty nice condition, I would say. You would expect this to sell for quite a bit and it did: $2,926.
This record reached a new high for the Jazz Collector Price Guide and almost cracked into the $1,000 bin: Bill Evans Trio, Explorations, Riverside 351. This was an original blue label pressing in M- condition for the record and the cover, which was actually described as being in "extraordinary" condition. Looks like four bidders got into a bit of a war and knocked the price up to $910.01.
Jackie McLean, Lights Out, Prestige 7035. This was an original New York pressing. The record looked to be in M- condition and the cover was probably VG+. The price was $758.