OK, I have another story. This one starts, as usual, with an e-mail. The first e-mail came back in April 2015. I replied, but nothing ever came of it. Then, just a few weeks ago, there was another e-mail from the same person, totally of the blue. This was the text, verbatim:
"Top jazz artist's
Cotrane , gerald wilson ,st you'd, ray brown, jimmy smith, felonious monk, Eddie Harris , carmen macrae, jazz laboratorylaboratory, gene Simmons, Dexter gordon , stan gets ext.
Give me good price I'll sell.
'Miles Davis,chico hamilton about 80 or more."
I wrote back, asking for more detail and perhaps some pictures. The first photo came back and it didn't show much at all. No valuable Coltrane, Stan Gets, or Felonious Monk in the picture. Instead there were a lot of records by Gloria Lynne. I wrote back asking for more details and pictures of the Coltrane or Dexter Gordon or Miles Davis. A few more pictures came back. This was the first one: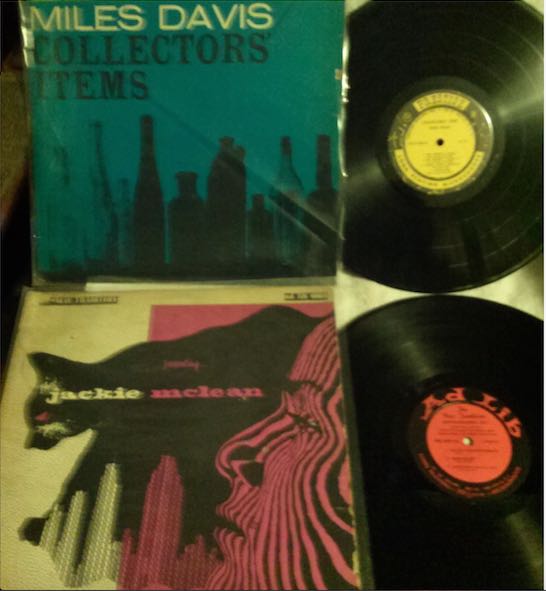 Obviously, my correspondent had done a little homework between the first few emails and this one. So, of course it is Jackie McLean, The New Tradition on Ad Lib, and yes my interest was piqued. Who would have thought, one of the rarest of the rare jazz LPs among a collection previously highlighted by titles such as Gloria Lynne Intimate Moments and Miss Lorraine Ellison Heart And Soul?