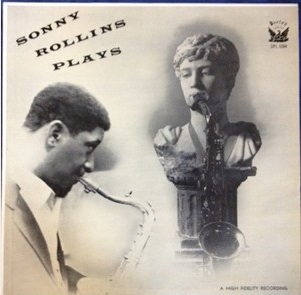 There were many records we were watching this past week on eBay, so let's get right to it, starting with Sonny Rollins Plays, Period 1204. This was an original deep groove pressing in VG+ condition for both the record and the cover. There were just two bids, but the record sold for $542.10. I am a big Sonny fan, as most of you know, and I think this is the only 12-inch Rollins record from the '50s or '60s where I am still looking for an original pressing. I'll keep looking because the price of this one was too much for me.
Not sure when this became a $240 record, but apparently it did: John Coltrane, Live at the Village Vanguard, Impulse 10. This was an original orange-label pressing we presume, although the information in the listing was all screwed up. It was listed in M- condition for the record and VG+ for the cover, assuming that was the description for this record. Someone took a chance and won the auction at $239.
And, for the $1,000 bin we have Cliff Jordan, Cliff Craft, Blue Note 1582. This looks to be an original deep groove pressing with the West 63rd address. The record and cover are both in VG++ condition. The record sold for $1,275.