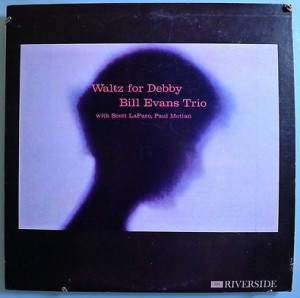 Here's some jazz vinyl we're watching today and this week on eBay:
Sonny Rollins, Tenor Madness, Prestige 7047. This is an original New York yellow label pressing closing in a few hours. The record and the cover are both listed in VG+ condition. The current price is about $300.
Look who's back, the seller bobdjukic, who is somewhat controversial among readers of Jazz Collector. This is one of his: Bill Evans, Waltz For Debby, Riverside 399. This looks to be an original mono pressing with the blue label and deep  grooves. There six days to go on this auction and there are already 17 bids and nearly 300 views. The guy certainly has a knack. Record and cover are listed in VG++ condition and the price is nearly $500.
Sonny Clark, Sonny's Crib, Blue Note 1576. This looks to be an early/original pressing that is in VG++ condition for both the record and the cover. The price is close to $500 and the auction closes tomorrow.