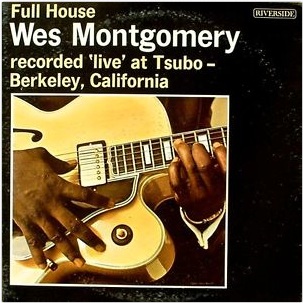 When last I left you, these were some of the jazz records I was watching on eBay:
Wes Montgomery, Full House, Riverside 434. This was a mono pressing with the white labels, which I assume is a promo pressing. There don't seem to be deep grooves, but I'm not sure if that has anything to do with whether this is a first pressing. The record was in VG++ condition and the cover was VG+, with some wear on the cover. It sold for $310.
Curtis Fuller, Bone and Bari, Blue Note 1572. This was an original West 63rd Street pressing with the deep grooves. It was listed in M- condition for the record and VG+ for the cover. The bidding reached $855, but it did not surpass the reserve price set by our friend Serge.
These two also did not sell, but they have since been re-listed at the same price, and are still not getting any action: