A Trip To a Record Store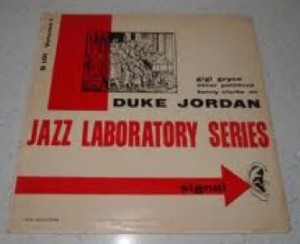 I had the opportunity to be in Princeton, NJ. yesterday. My son was involved as associate director of a production of "Into the Woods" (check out the New York Times review), and I was there to see the play. Naturally, I made it my business to arrive early and pay a visit to the Princeton Record Exchange. Now, I must admit, despite my relatively close geographic proximity to Princeton, I hadn't been to the Princeton Record Exchange in years. A couple of reasons: I had found that they were a bit high priced when they had major collectibles and, more relevantly, they had always had this nasty habit of placing really sticky, hard-to-remove labels directly on the covers of records. I can often go through the records in my collection and know by the label tears which ones I purchased at the Princeton Record Exchange. At some point, I decided it wasn't worth buying records and then getting upset because I was ruining the covers because my fingernails weren't long enough to really get under their stupid labels. We collectors have our own idiosyncrasies, don't we? Wonder if anyone else has had the same issue with Princeton Record Exchange? In any case, I arrived there yesterday afternoon atabout 4:30 with at least a half hour to peruse the store for the first time in about a decade. I vowed not to buy anything, just to look around and report to the Jazz Collector audience. Well, about 45 minutes later I walked out with a bag full of records, of course.
These are some of my observations. Unfortunately, they are still using the same crappy labels. Geez, you'd think they'd learn after all these years. So far, I've peeled the labels off two records successfully, no tears, but I'm pretty sure I will ruin a couple of covers that don't have coated finishes, such as one of the Ella Sings Gershwin records. Why did I even buy the Ella Sings Gershwin record? No idea. I already have it, but it was cheap, in nice shape and I figured I could bring a copy to my house in the country. Another one in the same category was the reissue of the Duke Jordan Signal LP on Savoy, the original of which is pictured with this post. I have an original pressing, but I had thought mine was in not-so-great condition. Turns out, my original is M-. So now I have an M- Savoy as well. Up to the country for this one as well.
Another observation: The inventory at this store is mighty and impressive, as good as you will find anywhere. If you were just starting out to build a collection of great music — not necessarily collectibles, but great music — you would find enough in this store to have a collection to listen to for the rest of your life. They have so much — reissues, a few originals, later pressings — and their prices are very reasonable, with lots of great, great music in the $1 and $2 bins. Without spending a fortune, you could build quite a library. If I were just starting out, I think I would do just that. Focus on the music and forget about the collectibles. Of course, that would only last for a limited time before I'd get the collectible fever, right?
As for real collectibles, nada. They have a section of rare jazz records, but there was nothing to speak of in there, not even a minor temptation. And if you look through the bins you can find an occasional collectible, but no Blue Notes or Prestiges or anything of that ilk. I asked one of the managers about collectible jazz and he said they put everything out on the floor and, when they do get the heavy-duty items, they fly off the shelves immediately. You have to walk in at the right time. Guess once every 10 years isn't quite going to do it. But there's hope. I liked Into the Woods so much, I'm thinking of going back within the next couple of weeks. And, this time, I will make sure to allocate more time for record hunting.