Adventures in Jazz Collecting, Tokyo Style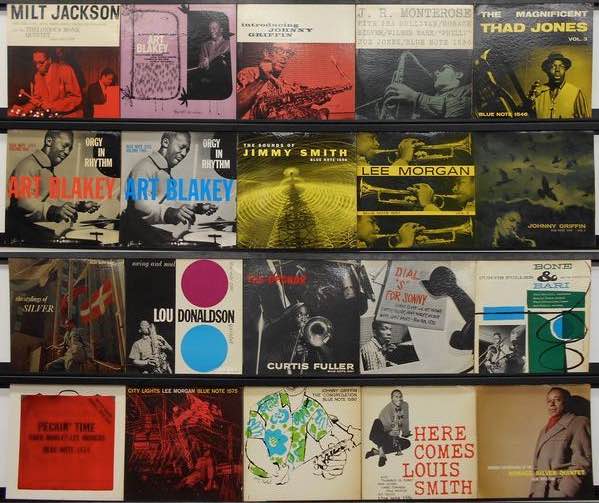 One of our readers living in Japan recently sent a note with a story to share so I said, please, write it up. He did and here it is:
By Stuart Levine
I am a regular reader (living in Japan), who especially enjoys Al's record-collecting adventures. Well I have one of my own to share with the Jazz Collector community. It all started last September in Tokyo. I had heard of Disk Union and wanted to see it for myself. Perhaps, I could score on a nice LP.   When I got off the train at my exit, I could immediately see it to my left – an impressive brick building with a large Disk Union window sign. The only problem was this was not the store noted for its jazz inventory. The real deal, Disk Union "Jazz Tokyo" was about six blocks away. Had it not been for a fellow Southern Californian (wearing a Dodgers cap) walking me over to the right store, I would have come away from this experience very disappointed. My good fortune really started when I was introduced to the head buyer of used jazz vinyl, a soft-spoken gentleman named Katsu. He invited me to come back three months later on Dec. 19th when the store was having a big Blue Note record sale, to the tune of 500 original mono and stereo LPs.
I got back to Tokyo the day before the sale, spent a night in a hotel and was #2 in line outside the store the next morning (the line had started forming at 5:00 a.m.). It was first come, first served. I asked the guy in front of me what record(s) he was looking for. He said, "J.R. Monterose, Blue Note 1536 and Horace Parlan's "Us Three." Luckily, he was not after True Blue. But I sure was, and Jazz Tokyo had a nice VG++/VG++ copy. That's when the fun began. I raced over to the wall where 4041 was placed, only to feel hands across my back and shoulder. Were these normally well- mannered Japanese climbing over my body in an attempt to steal True Blue from my rightful grasp? To make a long story short, I took possession of True Blue, paid $1,600 (200,000 yen).
For more on the Blue Note sale, follow this link. There, you'll see the images of all those records and by scrolling down, more details on each one.