Oh Little Label of Bethlehem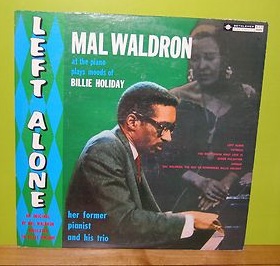 There's so much nice jazz vinyl on eBay now my eyes are crossed just looking. This is the first one that caught my eye: Mal Waldron, Left Alone, Bethlehem 6045. This was an original pressing in M- condition for the record and probably VG+ for the cover. It just sold moments ago for $999.99. It's funny, because I woke up this morning thinking about doing a post on the Bethlehem label, similar to the ones I did last week on Riverside and New Jazz. Then I realized I am not familiar enough with the entire Bethlehem catalogue to make a really strong list. Not only do I not own this Mal record, I also don't own the Roland Kirk Third Dimension record, nor the Booker Ervin Book Cooks record, nor the Charlie Mariano Sextet record, nor, as earlier noted, the Jimmy Knepper record with Bill Evans. I am certainly Bethlehem-deprived in my collection. Of the ones that I know and like, my favorites are:
1. Charlie Rouse and Paul Quinichette, The Chase is On, Bethlehem 6021
2. Dexter Gordon, Daddy Plays the Horn, Bethlehem 36
3. Stan Levey, This Time The Drum's on Me, Bethlehem 37
4. Stan Levey, Grand Stan, Bethlehem 71
5. Zoot Sims, Down Home, Bethlehem 6051
I'm sure I'm missing some great records on this list, particularly the Waldron record, but if I don't own it I haven't spent enough time with it to put it on my list. So I will leave it to you all to fill in the blanks.
As for all of other great records on eBay now, they will have to wait for the next post.