Milestones for a Milestone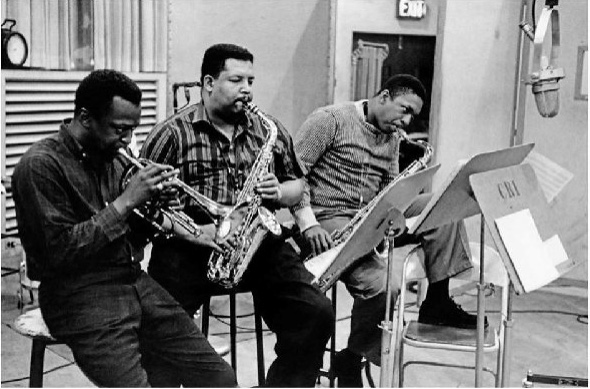 I've been waiting a few months to post this photo, sent to me by my friend Dan with the simple message: "Feb 4, 1958." That was 60 years ago today, which also happened to be the occasion my fifth birthday. Quite a birthday tribute to me. We figured with Miles, Cannonball and Coltrane, it had to be a Milestones session and, thank you Internet, that is precisely what it is. If this picture doesn't put a smile on your face, maybe you woke up on the wrong side of the bed today.
Here's one more thing:
It looks like I may be moving in Manhattan in a few weeks and will have to reorganize my records once again. I have a really nice cabinet that probably won't make the move with me. It holds about 1,500 records and a TV. Anybody interested, you can reach me at alatjazzcollector.com.
And, no, the records are not included. I know you're eyeing those Impulses, admit it.