The Stratospheric Avant-garde on eBay – Bid or Buy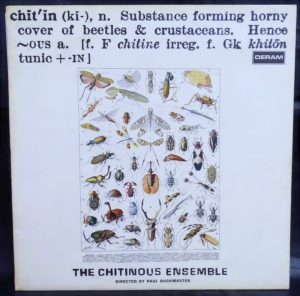 Hello from the Brooklyn side of things, where I trust everyone in the JazzCollector community has had a reasonably good new year. As I get back into post-vacation normalcy (or as much as one can have these days), there have been a number of nice uncommon jazz and improvised music records worth watching on good old eBay (alas, none of these have made it anywhere close to a reasonable price point for me, for a number of reasons).
First up is one you don't see often at all, at least in its original form: Japanese guitarist Masayuki Takayanagi's debut leading a free-form ensemble, Independence: Tread on Sure Ground, on the Union Records imprint from 1969. The late 1970s reissue with an alternate sleeve image shows up from time to time, but this first pressing with a deep groove label and original jacket artwork is exceedingly rare. Is it rare enough for someone to Buy-It-Now for $1,500 given that the cover is a somewhat tatty-looking VG+ and the LP maybe VG++ or so? Well, this is the second time around for this BIN and there haven't been any takers, so we will see.
One that I've posted about before is the rather elusive French Polydor recording by Marion Brown for the soundtrack to a Marcel Camus film. The LP is titled Le Temps Fou and features fine playing from Brown, Gunter Hampel, Barre Phillips, Steve McCall, Ambrose Jackson and others. It does have one somewhat funky track but most of the record is pure late Sixties improvised music. A seller in Germany had one, which went for $1,005, a hefty price given that the cover was a little iffy at EX–, or a weak VG+ (with some notable damage), and the LP was probably about the same. Hope the buyer is happy.
The same seller had a number of nice LPs that you don't see on eBay very much, including this bootleg double LP compilation from the International Holy Hill Jazz Meeting held in 1969 near Heidelberg. There are some wonderful performances contained therein by Peter Brötzmann, the Rolf + Joachim Kühn Quartet, Joki Freund, Pierre Favre, and others. I've been after a copy for years but I've either not set my bid quite high enough or the condition was off. Both issues had me out of the running, with the cool-looking cover in probably VG condition and the LPs in VG+ or so with some edge warp. Nevertheless the set ended at a relatively average price of $500.
The seller also had a copy of this oddball record, The Chitinous Ensemble, directed by cellist-composer Paul Buckmaster (Third Ear Band, Miles Davis, The Grateful Dead), and an odd bit of string-heavy and Eastern-influenced UK jazz-rock featuring Ian Carr. The original LP was released on Deram in presumably rather small quantities in 1971 (luckily there's a nice CD version on Vocalion). With the LP probably in VG++ condition or so and the cover in a decent VG+ from the looks of things, it closed in just shy of $500.
At any rate, happy collecting and even happier listening!