A Few For the Jazz Collector Price Guide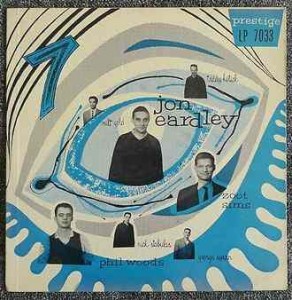 Just clearing out my eBay watch list of jazz vinyl as I prepare a long-awaited update of the Jazz Collector Price Guide. I realize I've been stuck at 4,971 records for awhile. Hopefully we'll see that go up soon. Here are some records that will eventually be added to the guide:
Jon Eardley Seven with Zoot Sims and Phil Woods, Prestige 7033. This was an original New York yellow label pressing that was listed in M- condition for both the record and the cover. It sold for $442.68. Get a look of Phil and Zoot in those pictures. They look so young.
Charlie Mariano, Bethlehem 25. This was an original red-label deep groove pressing. The record was in M- condition and the cover looked to be VG++. The record sold for $341.
Roland Kirk, Third Dimension, Bethlehem 6064. This was an original pressing that looked to be in M- condition for the record and VG++ for the cover. The price was $124.75. I've never seen or owned this record. I was a big fan of Roland Kirk — he was an amazing performer in front of an audience. A great musician as well. If I were buying records more active these days, perhaps this one would have been on my shelves by now.