A New Trio For the JAzz Collector Price Guide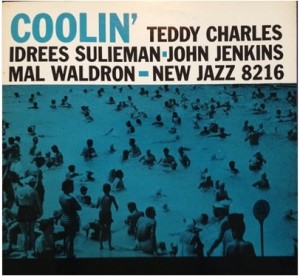 Here are a few more records we were watching on eBay:
Teddy Charles, Coolin', New Jazz 8216. This was an original promo copy with the purple label and the deep grooves. I thought I was familiar with every record in the New Jazz catalog, but apparently not. Never seen this one in real life. This was in VG+ condition for both the record and the cover and it sold for $361.56.
This one wound up selling the second time around: Art Farmer, Art, Argo 678. This was an original pressing listed in M- condition for the record and VG++ for the cover. There was one bid and it sold for $109.99.
Gil Melle, Quadrama, Prestige 7097. This was an original New York yellow label pressing. The record was in VG++ condition and the cover was VG+. The price was $114.50. Would this record be worth anything if it weren't on the Prestige label? I've owned it for nearly 30 years and I don't think I've ever listened to it. Perhaps next time I'm in New York I'll put it on the turntable. Is it worth the time and effort?