Milestones and More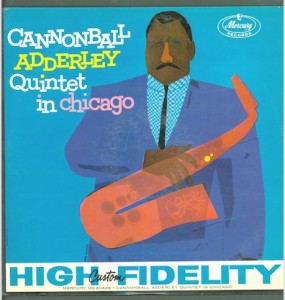 I don't want to interrupt the discussion on the previous post, so please keep it going. With all of the action the past few days, we've reached somewhat of a milestone here at Jazz Collector. According to the statistics compiled by WordPress, yesterday we went over 2 million page views since we began tracking such things back in the fall of 2008. Our first month we had 296 page views and last month we had about 40,000.We are now averaging more than 1,350 page views every day. In all we've had 1,557 total posts, of which I have written all but seven (although, to be fair, we've had several guest columns in which I have been the poster, but it's been someone else's words). Anyway, I feel pretty good about all this, how we've been able to build the community organically all these years and how we've been able to keep the site independent and fun and still just a hobby. No plans for any major changes from my end.
Now, back to jazz vinyl. I see that our friends at the Jazz Record Center have a new auction with a few nice items, including:
Benny Golson, Gone With Golson, New Jazz 8235. This is an original pressing with the purple label and the deep grooves. The record is in M- condition and the cover looks to be about VG++. The starting price is $100 and so far there are no bids.
I've never figured out why this record isn't valued more highly: Cannonball Adderley Quintet in Chicago, Mercury 20449. This is an original deep groove pressing that looks to be in M- condition for the record and probably M- for the cover as well. The start price is just $30 and so far there are no bids. This is such a great record and it features John Coltrane. If it were on Blue Note, what would the value be? Somewhere in the $1,000 bin? I'd say so. We've seen this record sell for as much as $150 in the past, but it's more typically in the $40 to $60 range. And it is certainly well worth the price.