Jazz Auctions on a Summery Day (in November)
Ano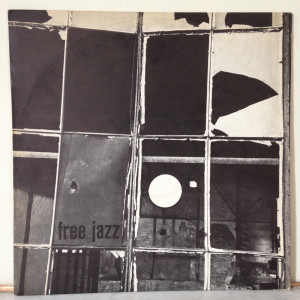 ther unseasonably warm day in New York – which, at least for me, makes it harder to stay inside after work with a nice whiskey and a stack of jazz records – but I suppose that is the direction we're headed at this latitude. Meanwhile, here are a few of the things I've been watching on eBay (and in keeping with the 'oddball' directive):
First up, from our friend bullsite2000 in Italy, is this copy of Illumination! from the Elvin Jones-Jimmy Garrison Sextet. This was an original Impulse! mono pressing from 1963 and was listed as M- for both the record and the cover. It's a really nice, albeit brief session with Prince Lasha, Sonny Simmons and Charles Davis on reeds and McCoy Tyner on piano. The feel is much more like a Lasha-Simmons date than the music that Jones and Garrison would record later for Impulse! and Blue Note. I picked up a copy about 20 years ago in similar condition for about $5. That's far less than the whopping $228 it went for here; though we've noted the steady climb of Coltrane and Oliver Nelson Impulse! albums, it's a little uncharacteristic to see these obscure, perhaps also-ran LPs reach similar heights.
The same seller also had a nice-looking example of Booker Ervin's lone date as a leader for Savoy, Cookin', which is an album I've never owned (though I would like to). I do have his co-leader LP with Bill Barron, The Hot Line, though it's been a while since it's been on deck. We've certainly seen original pressings of Ervin's records on Bethlehem and Prestige do some wallet damage before, and the Savoy is seemingly rarer than any of those albums. While I like Ervin, I understand others' criticism that his albums are relatively interchangeable – nevertheless, that didn't stop someone from forking over nearly $500 for a copy that was probably VG++ for the record and M- for the cover.
From France, a seller was offering what appeared to be a pristine copy of one of my favorite records, pianist François Tusques' first session as a leader, titled Free Jazz, on the small label Disques Mouloudji. It's an excellent and actually rather tightly-arranged 1965 sextet featuring a fine crop of French modern jazz musicians. I thought about getting into the fray just to get a copy with the booklet (that brochure is impressive!), but the price was a little out of my range. From what I understand, only a few came with the brochure, which might've been a promotional addition. It ended up selling for $661 and I'm sure the buyer will be happy.
The same seller also had a nice-looking copy of Boston saxophonist Abdul-Hannan's only recording, titled Awareness and privately released on his imprint The Third World. It's the first appearance on disc of tenor saxophonist David S. Ware and was recorded in 1968 (with one track from '71). It's an interesting, albeit very low fidelity, album and one I'm happy to have in my collection. The record and hand-assembled cover were both probably in VG++ condition, and it sold for a respectable $386. These private-press jazz albums from the '70s are pretty hard to find, and compared to the stratospheric prices on jazz records from a decade or so earlier, almost seem reasonable.
In any event, happy bidding and happier listening!