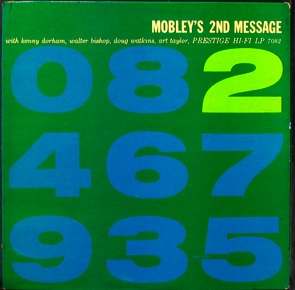 Just spent the morning updating the Jazz Collector Price Guide, so there are a bunch of new records we've been watching, including these, all of which have been mentioned before:
Hank Mobley, Mobley's Second Message, Prestige 7082. This was an original New York pressing. The record and cover were listed in VG++ condition and the price was $482.
Another nice Prestige: Webster Young, For Lady, Prestige 7106. This was in M- condition and sold for $529.
Almost bid on this one: Freddie Redd, Shades of Redd, Blue Note 4045. This was an original West 63rd Street pressing and it was in VG++/VG++ condition. It sold for $678.
Zoot Sims, Down Home, Bethlehem 60. This was an original pressing in M- condition for both the record and the cover. It sold for $435.
Jackie McLean, The New Tradition, Ad Lib 6601. This was an original pressing of this very rare record. It was